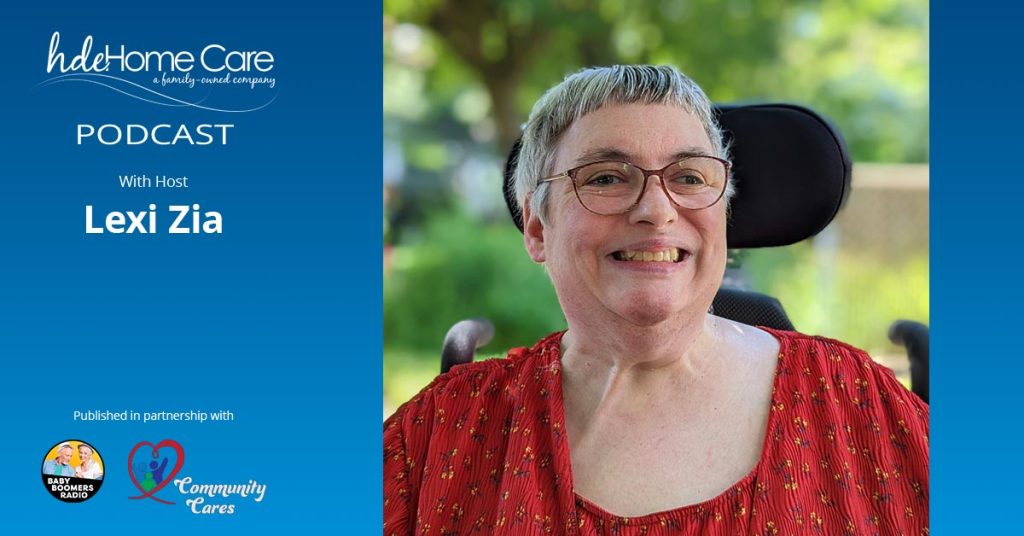 HDE Home Care Success Stories – Amy
This month, Lexi from HDE Home Care interviews guest Amy Ferrell. Amy is a success story who discusses what she does for work and how obtaining a paid job has changed her life.
Amy was laid off due to Covid, and was unsure if she'd be able to find a job now that she is in her 50's, or that she'd only be able to find volunteer work. However, with the help of HDE and her Job Developer Ryan McFallo, she was able to find a paid job that she enjoys.
Throughout America, many seniors and boomers are seeking assistance around the home. Millions of developmentally disabled people also need a little extra help with daily life activities. Baby Boomers Radio is bringing these stories to our network to help people know there are service opportunities for anyone who needs the help.
HDE Home Care provides job training and in-home caregiving services for the Portland Oregon metro area. HDE has joined the Baby Boomers Radio network to share their story with our listeners.
To learn more about HDE Home Care, please visit hdehomecare.com or call (503) 686-9079.
If you hear about a service offered through HDE Home Care, but don't live in or around the Portland Metro area, then reach out to us here at Baby Boomers Radio and we'll try to help get you connected with a local resource. Email hello@babyboomersradio.com.