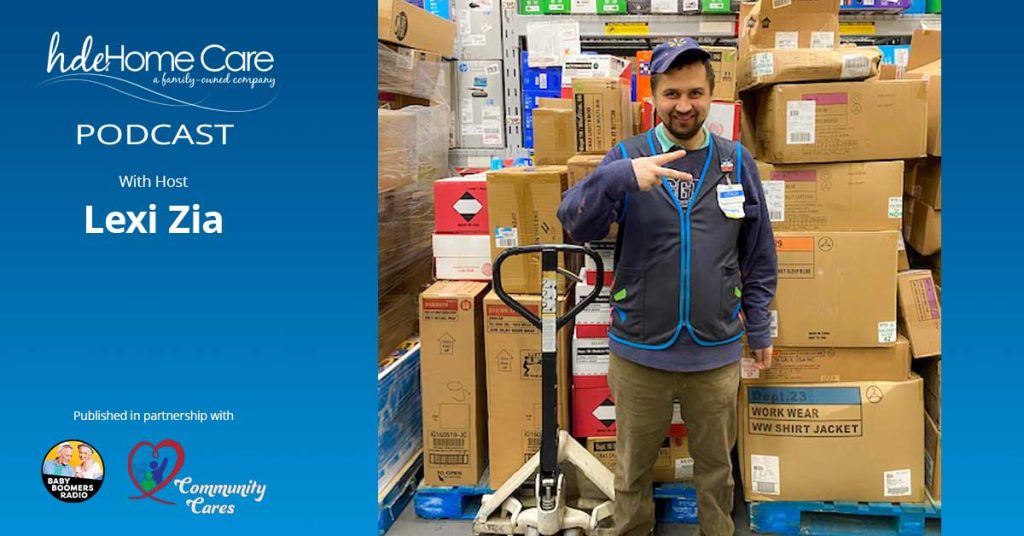 HDE Home Care – An Employment Success Story About Vitaliy
This month Lexi discusses Vitaliy's success story of over two years working at Walmart. It was unclear whether he'd be successful, but he has ended up being one of our greatest success stories of all. Eli Plouff joins again this month as a guest to discuss his experience job coaching Vitaliy, and how his experience coaching him has translated into other areas of his work.
Our Employment program is designed to help people gain their independence at work and in the community. Joining forces with the Baby Boomers Radio network allows us to expand our reach so more people learn about the array of services we offer.
Please take a moment to share and write a review so we can reach more people with Cameron's inspirational story.