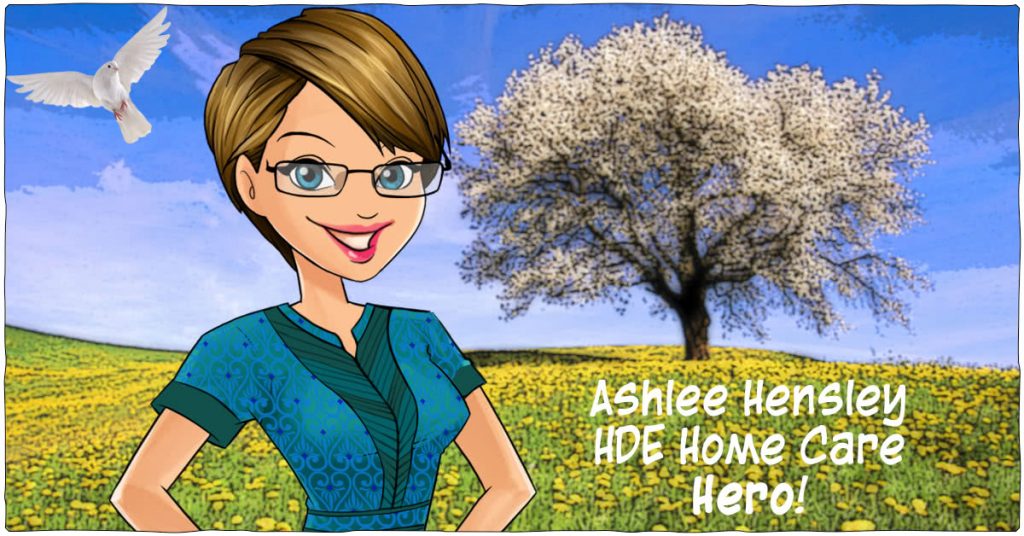 Ashlee Hensley – HDE Home Care HERO
We have many selfless and giving essential workers who have been superheros for HDE and our clients!! Today we want to acknowledge Ashlee Hensley for her tireless work as a Direct Support Professional.
During the COVID pandemic, Ashlee has worked full time with great flexibility. She endured a difficult transition early on, having lost a client who passed away. Despite missing out on travel opportunities to see her closest family members because of COVID, Ashlee continues to put herself out there to support her clients and her family. She exhibits many qualities that make a great DSP. Thanks, Ashlee!