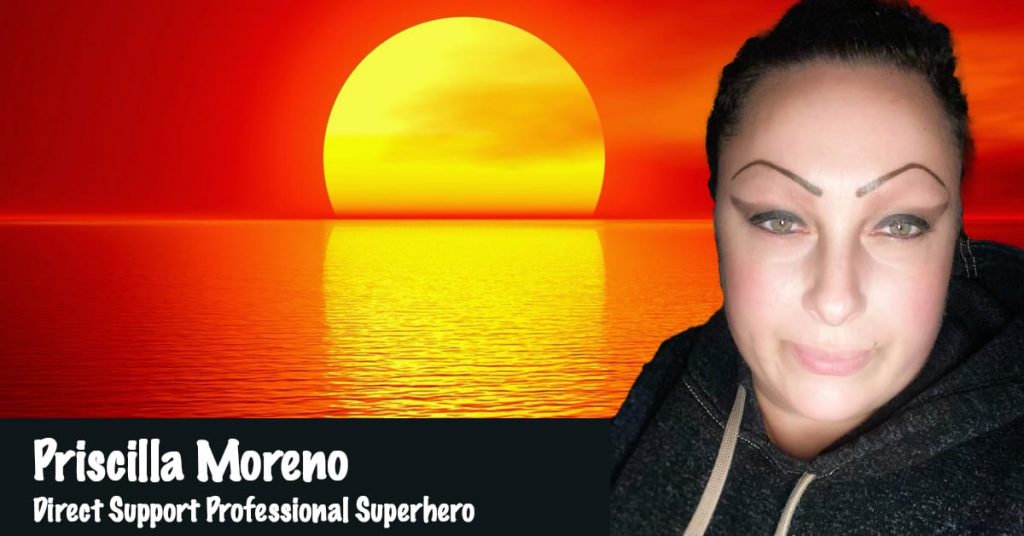 Meet our latest Direct Support Professional Superhero, Priscilla Moreno!
Priscilla is in her 3rd year with HDE. For the last 2 years, she has driven to a rural town in East County 5 days a week to support an individual …working swing shift nonetheless!
The COVID pandemic has not slowed Priscilla's consistency for the client and his family. During this difficult time she has continued to work her normal schedule, a testament to her willingness to help. The client's family recognizes her for being very attentive to the client's needs and always being on time.
Thank you, Priscilla, for your service to the I/DD community and to HDE!